The Holidays Are Nearly Here… Greetings from Bridge City Collective!
To everyone who reads this, we give thanks.
Thank you for your support, conversation, and sense of community.
Please join us as we embark on the 2021 Holiday Season!
Thanksgiving and Friendsgiving Specials!
Come check out the latest specials at both locations, featuring goodies to be had from:
Wyld – 30%
Noble B buds
Tasty's – 20%
Drops – 20%
Pac Grove/Beehive – 20%
Deep Creek
Oregrown – 20%
Gummy Buds – 20%
Peak – 20%
LTRMN/KOROVA/UNRVLD – 30%
Welcome Medicine Farm Botanicals to our Grand Location for the Next Vendor Days!
Join us for special deals and a chance to meet the vendor at our SE Grand Location from 11/17 – 11/25!
Hit Up SE 215 Grand's Pre Roll and Joint Pack Happy Hour!
4:00pm – 6:00pm Thursday through Sunday
Our fresh in-house pre rolls are 15% off and brand pre rolls and packs are 10% off!
Check out Korova Wednesdays, Too!
Every Wednesday, all Korova flower, pre-rolls, blunts and extracts will be 30% off all day long …
Support Transitions Project!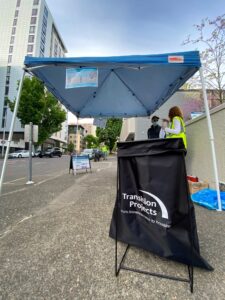 Transitions Projects exists to help those experiencing homelessness transition successfully into housing. Together with BCC, you can donate underwear, socks, warm clothing, and jackets to the Transition Project through the end of the year!
We'll have bins available for you to conveniently drop all donations off at either BCC location, and the dates of the drive are happening from 11/1 – 12/31/21
Click here for details.
Donations of clothing, hygiene, and other items have a huge impact on the organization, and help them with offsetting the cost of operation while ensuring they're supporting as many people as possible in our community as they transition from homelessness to housing. At Bridge City Collective, we know that hosting a donation drive is a great way to donate time and resources as we bring our community together to make a difference for our neighbors who may be experiencing homelessness as winter months begin.
Support Chizh for Cheii this Month!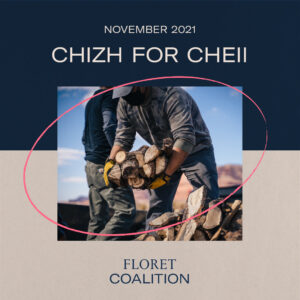 This month, in support of Floret Coalition, we're asking you to join us in supporting Chizh for Cheii by donating at the following link, or text KEEPCOZY to 707070.
If you're inspired you can learn more about them by clicking on the above links, where you can also share a donation with each org.